Dear Valued Customers,
Since Global Diamond Co., Ltd. was establised in 1977, we have been proposed and supplied appropriate and high quality superabrasives (Diamond and CBN) imported from Russia and old Sviet block countries, North and South America, Europe, and China mainly to the Japanese valued customers to their satisfaction.
With increased supply of prodects from China in a decade, the superabrasives market has shown a drastic change in the world.
Since 1999 we have been working with major Chinese superabrasives manufactures not only to locate most reliable suppliers there but to cooperate with them for technical support and collaboration to meet the specific techinical and cost requirements from Japanese customers.
In compliance with market requirement, we have installed a new line of laboratory equipments such as "SEM", "Upright Metallurgical Microscope" and "Laser Particle Size Analyzer" in our head office. This enables more precious receiving inspection and better evaluation and services to our valued customers.
Global Diamond cordially strives for a customer centric No.1 Supplier of a wide range of Superabrasives in the market to enhance the customer's satisfaction in "Products Quality", "Cost" and "Stable Supply".
Sincerely,
Go Kosugi
President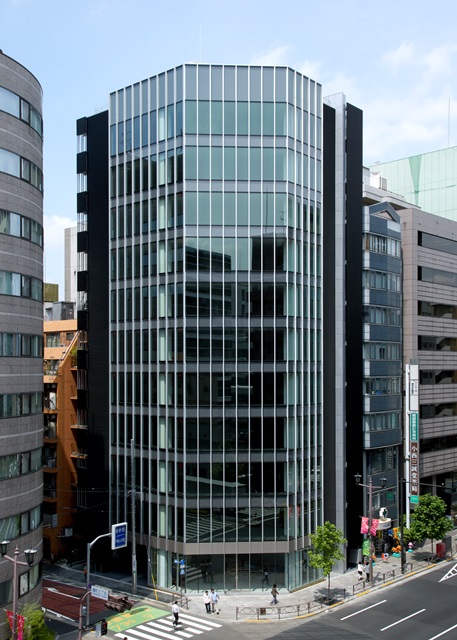 Name
GLOBAL DIAMOND CO.,LTD.
Head Office
KOJIMACHI SQUARE PLAZA 5FL 2-4-11 Kojimachi Chiyoda-ku Tokyo, Japan ZIP:102-0083
TEL:(+81) 3 6256 8833
FAX:(+81) 3 6256 8831
Email:webmaster@global-diamond.co.jp
Fukuoka Back-up Office
DAINI-OKABE BILDING 9F 3-27-25 Hakataekimae Hakata-ku Fukuoka City, Fukuoka, Japan ZIP:812-0011
TEL:(+81) 92 686 8076

Thailand Contact Office

Jasmine City Building, 25th floor, Sukhumvit 23, Sukhumvit Rd., Klongtoey Nua, Wattana, Bangkok 10110

 
TEL:

(+66) 2-639-7253




HP:http://global-diamond.asia

President
Go Kosugi
Established
November 18, 1977
Capital
JPY 20,000,000
Bank References
Mizuho Bank, Ltd.
MUFG Bank, Ltd.
Services

Mono Crystalline Synthetic Diamond (Large Size)
Metal and Resin Bond Mesh Size Diamond
Metal and Resin Bond Micron Size Diamond
Polycrystalline Synthetic Diamond
Clustar Diamond(Nano Size)
CBN Powder(Mesh/Micron Size)

CVD Polycrystal Diamond

Natural Diamond for Industrial use
ACCESS
Tokyo Metro, Yurakucho-line (Line Y), "KOJIMACHI"(Y15) stn. Exit1
Tokyo Metro, Hanzomon-line(Line Z), "HANZOMON"(Z05) stn. Exit3b
Nov. 1977
Global Diamond Co., Ltd. was founded in Nerima-ku, Tokyo with a capital of 2.0 million yen.
Apr. 1980
Started polishing diamond for jewellery and importing jewellies
Jun. 1981
Removed head office to Marunouchi Bldg. in Chiyoda-ku, Tokyo
Oct. 1982
Started to import, export and whole sale synthetic diamond and CBN powder
Dec. 1984
Started to import, export precious and semi-precious stones.
Mar. 1987
Removed head office to Akasaka Minato-ku, Tokyo
Dec. 1988
Started to import, export diamond and CBN tools
Sep. 1990

Capital increased to 8.0 million yen

Enrolled in IDA Japan (Industrial Diamond Association of Japan)

Oct. 1995
Capital increased to 20.0 million yen
Feb. 1998
Invested to the factory of diamond and CBN in Ukraine
Sep. 1999
Started business with diamond and CBN powder manufacturers in China
Sep. 2011
Contracted sole agent agreement with Famous Diamond Industrial Co., Ltd. in China; which is worldwide leading manufacturer for resin diamond
Oct. 2014
First participated in JIMTOF 2014 (The 27th Japan Internatioinal Machine Tool Fair) in Tokyo
May 2015
Removed head office to Kojimachi Chiyoda-ku, Tokyo, for business expanding
Sep. 2017
Establish Bangkok(Thailand) Contact office
Mar. 2020
Establish Fukuoka(Kyushu,Japan) Back-up Office