Since Global Diamond Co., Ltd was established in 1977 with the prospects for diamond's advantage in the industrial field, we have been related several superabrasives manufacturers in Russia(USSR), South America, North America, Europe, and China with consideration whether their products meet user's demands or not.
More than 35 years of their relationships, production full lineup has been forming and offer the appropriate diamond or CBN to Japanese domestic customer with their satisfaction.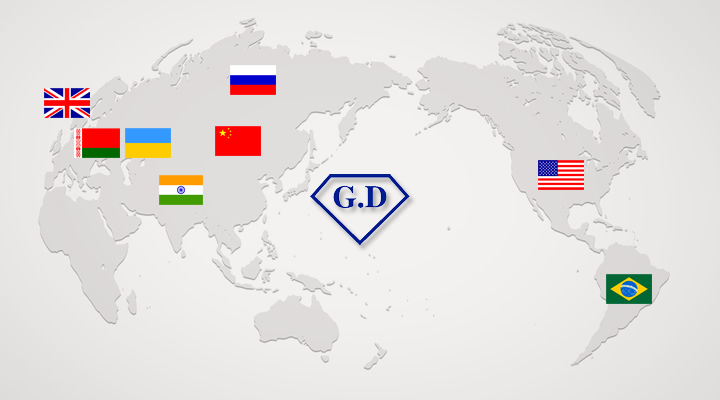 PRODUCTION LINEUP
製品ラインアップ
SYNTHETIC DIAMOND

Mesh size synthetic diamond for industrial field; such a cutting tools or grinding uses. The productions can be devided into two groups; Resin type and Metal type.

Polycrystalline CVD diamond for dressing tool application

Natural diamond for industrial uses, and Saw size synthetic diamond