Micron diamond size (less than about 40um) is made from smashed-synthesis diamond was accurately classified. These are almost distinguished metal micron and resin micron by the difference basic element. Unlike in the case of classification of mesh size, micron size is classified by elutriation-classification but, this classification is hard to accurately classify each Lot-number. Especially, the influence causes extensive damage to precision-processing like electronic product and semiconductor etc. And, unlike in the case of denomination of particle size distribution by supplier and consumer, but we can deal specification by project.
ミクロン合成ダイヤモンド
synthetic micron diamond
FRM is milled resin diamond. FRD-CM is milled semimetal abrasive grain. FMM and GMM10 series are milled metal abrasive grain. GMM20 is milled tougher metal diamond. GMM15 and GMM25 are specially milled to become more blocky form. FRM2 is specially milled to become more irregular shape.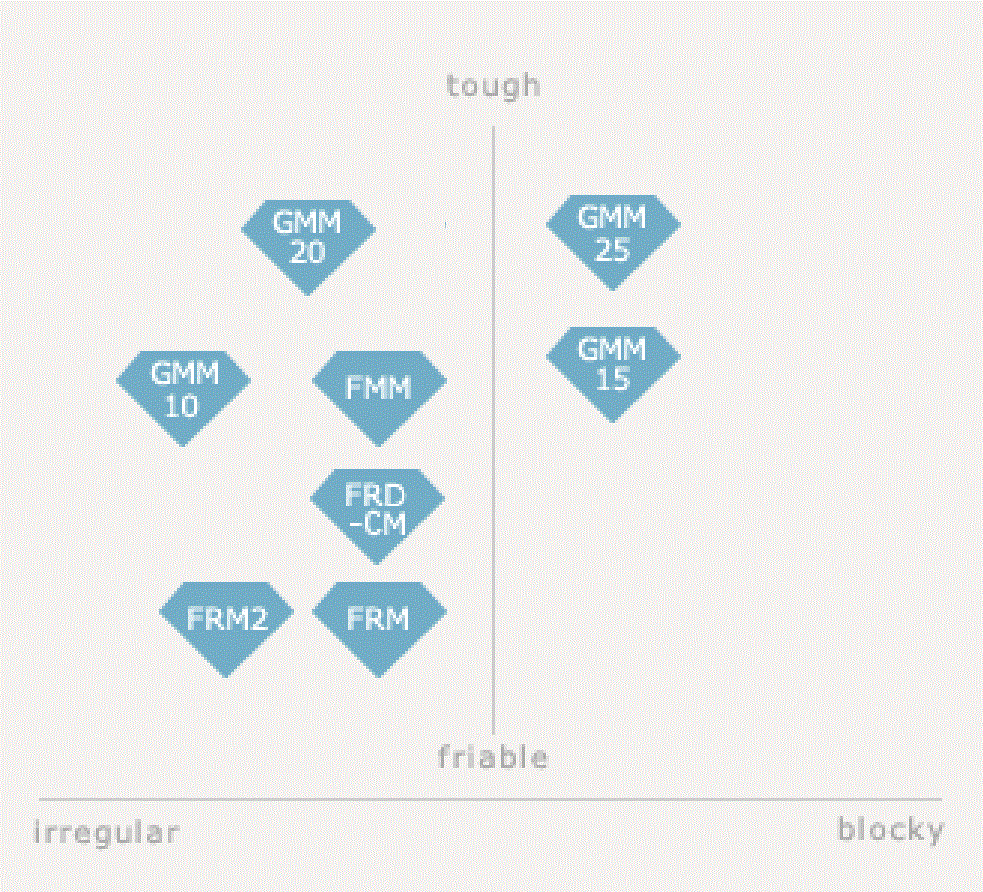 FRM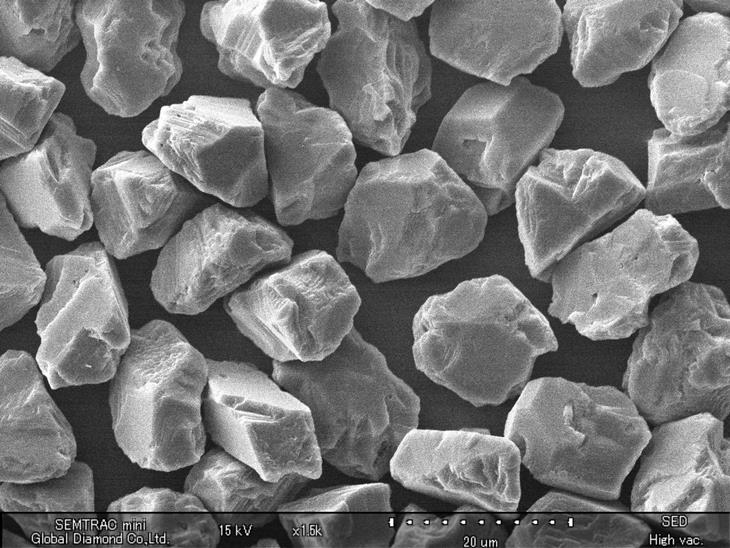 The most friable micron synthetic diamond powder for resin bond, and its color is gray.
FRM2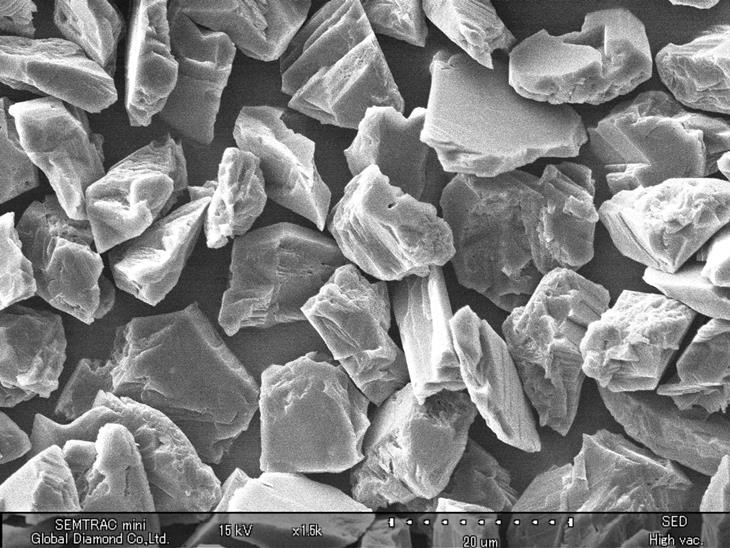 The raw material is same as FRM, but specially desighed as an irregular shape while its crushing proess.
FRD-CM
The most economical grade for micron powder, but its PSD is same as other micron series.
FMM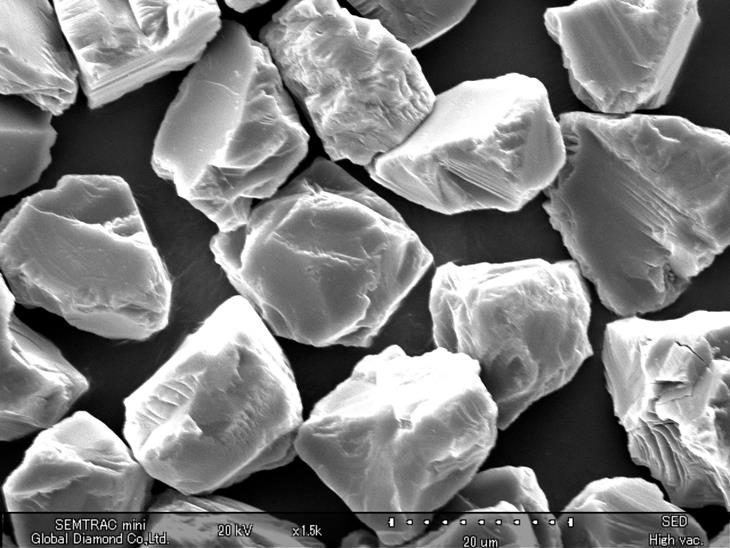 The typical diamond micron powder, and its raw material is tougher than FRM. Its colour is yellow.
GMM10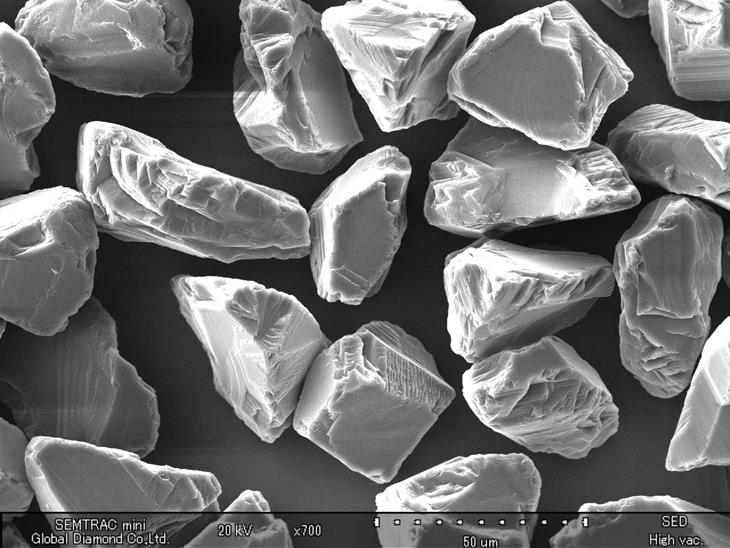 GMM10 is specially produced as an irregular shape. The raw material and its colour is same as FMM.
GMM15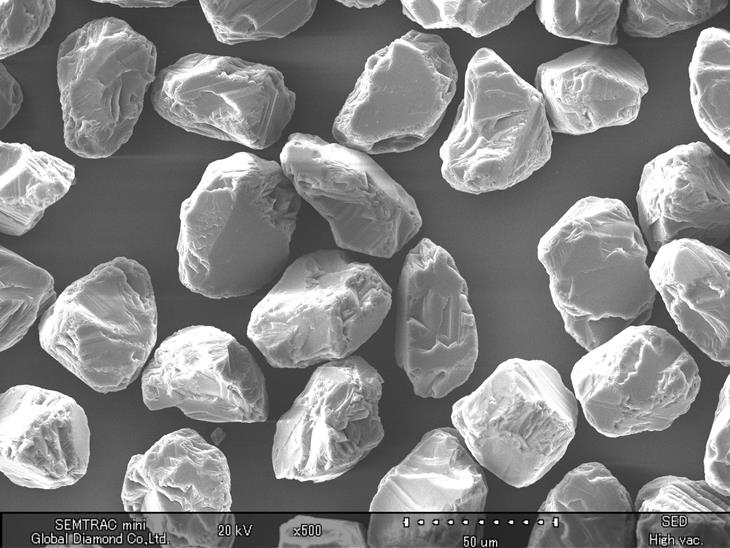 Its raw amterial is same as FMM/GMM10, but specially milled to become blocky shape. PSD is better than other series because of it round shape.
GMM20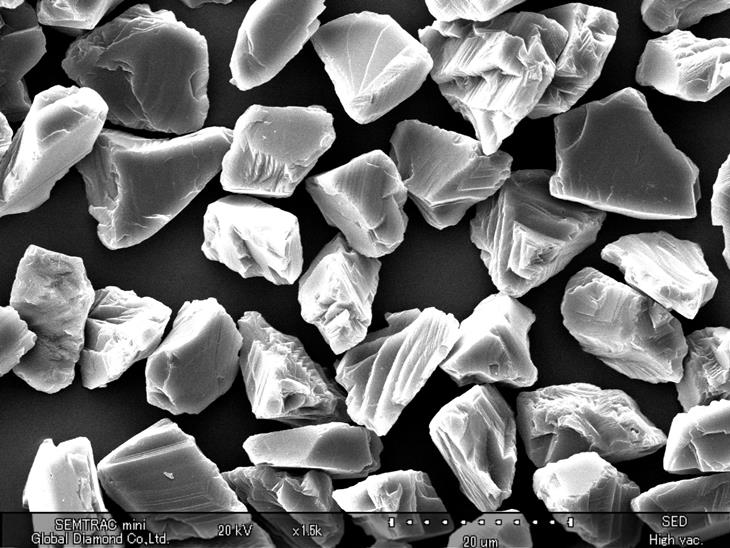 GMM20 is produced from tougher metal diamond.
GMM25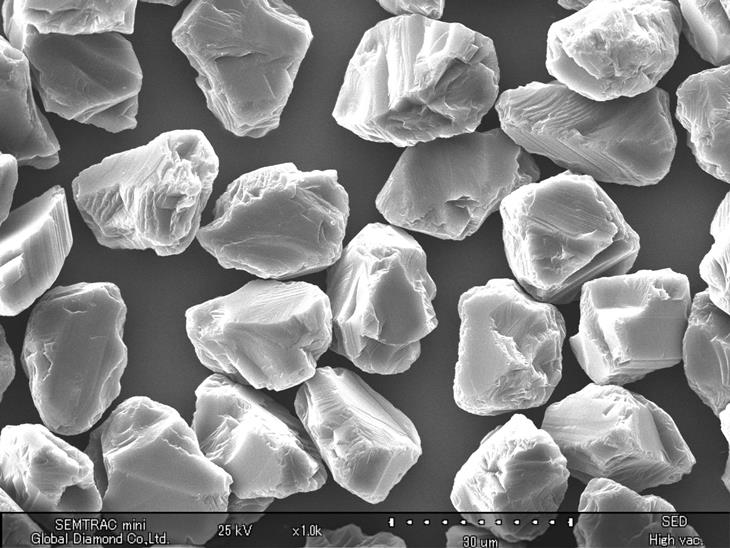 It is same raw material with GMM20 but specially crushed to become blocky shape.
各種コーティング
coating for synthetic micron diamond
Surface-metal coating is provided to add to high bonding power with base metal and high heat resistance.
N30・・・30%Nickel Coating
N56・・・56%Nickel Coating(Smooth Form)
C50・・・50%Copper Coating
T2・・・Titanium Coating
供給サイズ
size availability for synthetic micron diamond
SIZE NAME
0-0.25
0-0.5
0-1
0-2
1-2
1-3
2-4
3-6
5-10
6-12
8-16
10-20
15-25
20-30
20-40
30-40
40-60
FRM
〇
〇
〇
〇
〇
〇
〇
〇
〇
〇
〇
〇
〇
〇
〇
〇
〇
FMM
〇
〇
〇
〇
〇
〇
〇
〇
〇
〇
〇
〇
〇
〇
〇
〇
〇
GMM10
△
〇
〇
〇
〇
〇
〇
〇
〇
〇
〇
〇
〇
〇
〇
〇
〇
GMM15

-

△

△

△

△

△

△

△

〇
〇
〇
〇
〇
〇
〇
〇
〇
GMM20
△
〇
〇
〇
〇
〇
〇
〇
〇
〇
〇
〇
〇
〇
〇
〇
〇
GMM25

-

△

△

△

△

△

△

△

〇
〇
〇
〇
〇
〇
〇
〇
〇
Coat
N30
-
-
-
-
-
-
-
-
-
△
△
〇
〇
〇
〇
〇
〇
N56
-
-
-
-
-
-
-
-
-
△
△
〇
〇
〇
〇
〇
〇
Ti
-
-
-
-
-
-
-
-
-
△
△
〇
〇
〇
〇
〇
〇
Other Product lineup