The material of CBN (cubic boron nitride) is h-BN (boron nitride). CBN is artificially made by high temperature and pressure. CBN has tough and heat conductivity next to diamond in rank. Diamond powder can't use processing of iron-material but, CBN can widely and effectively use it. Because, the heat resistance of CBN is steadily withstand until 1300℃. There are mesh size (#60-#500) and micron size (less than about 40um).
CBN メッシュサイズ
cubic boron nitride mesh size
There are 3 kinds of high heat resistance and amber color and, 5 kinds of black color. To greatly difference smashing-quality of abrasive grain, CBN powder rightly provide to according to bond, work-material and processing-way.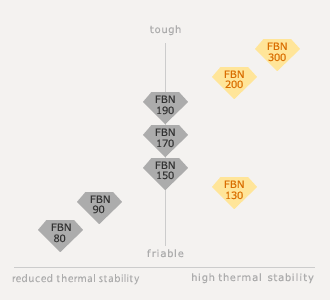 FBN-300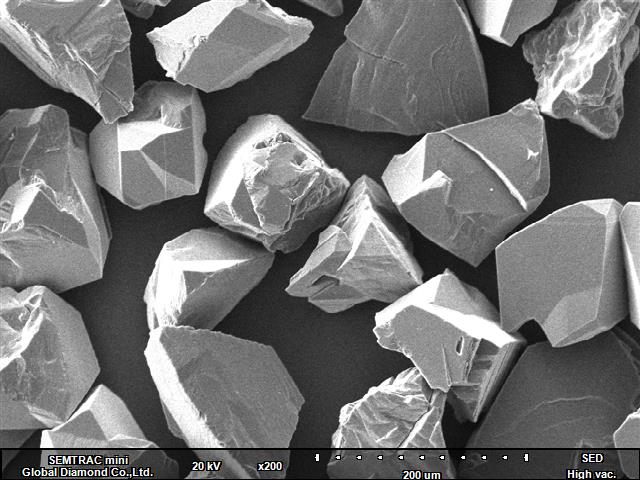 longest tool life and amber color
FBN-200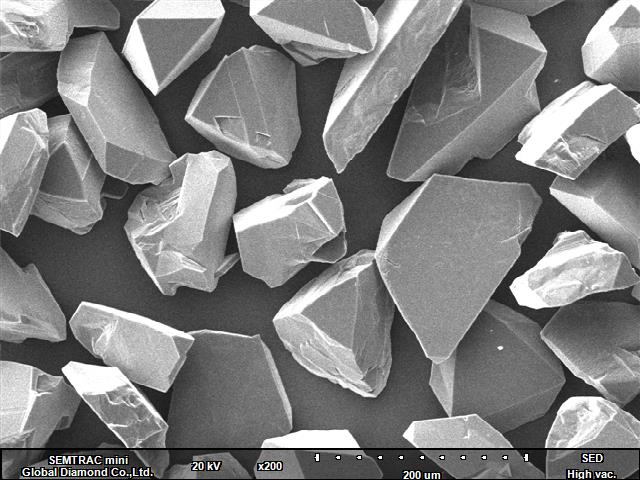 very aggresive grinding with high material removal rates and amber color.
FBN-190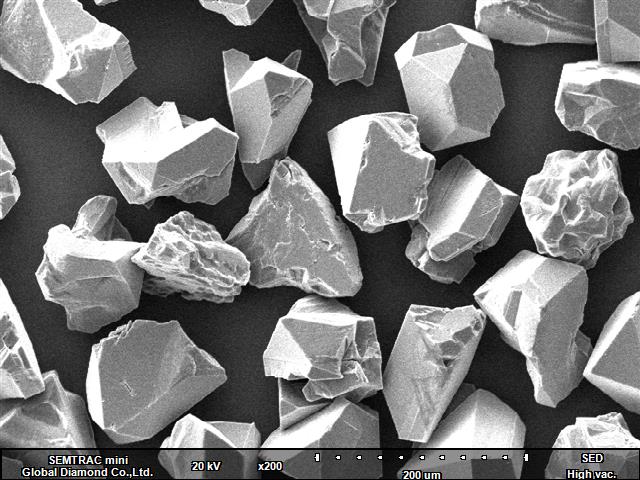 high toughness for long tool life and black color
FBN-170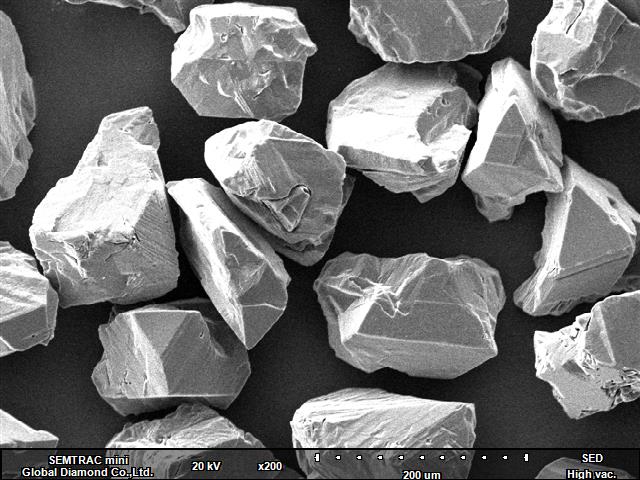 wide application range and black color
FBN-150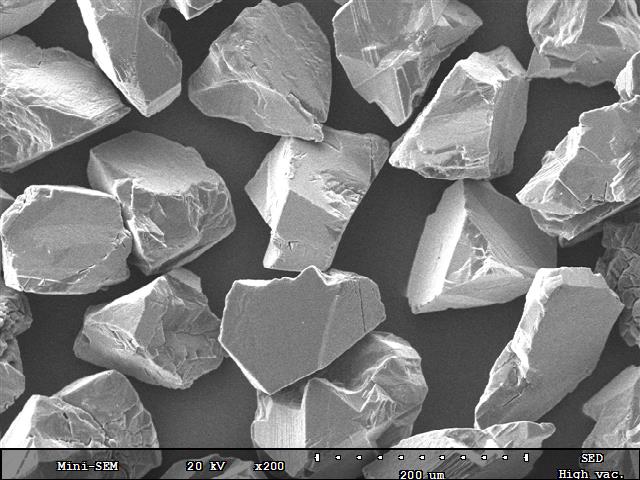 excellent cost/performance ratio and black color
FBN-130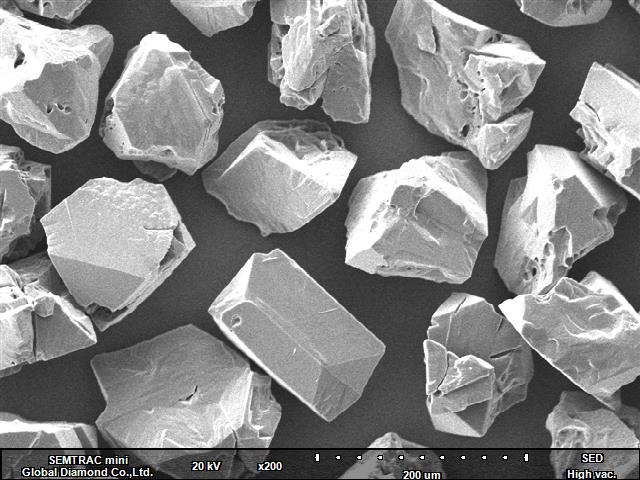 universal amber CBN with good self-sharpening properties
FBN-90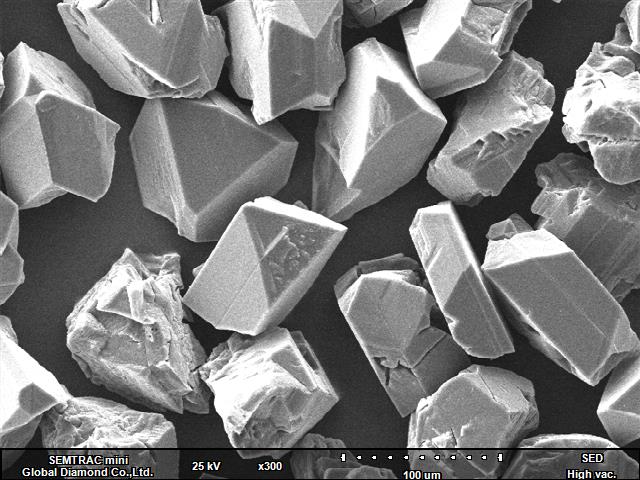 universal black CBN for best surface finish, high removal rates and good wheel life
FBN-80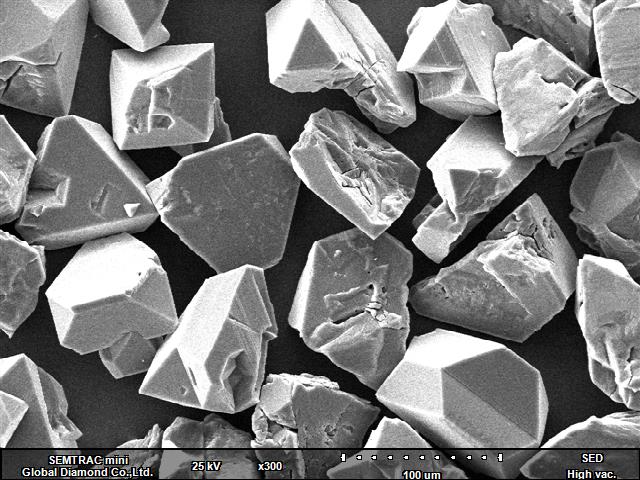 economical CBN for general purpose applications
CBN ミクロンサイズ
cubic boron nitride micron size
CBN-AM is milled amber color -CBN powder (FBN-130) of mesh size. CBN-BM is milled black color-CBN powder (FBN-90).

FBN-BM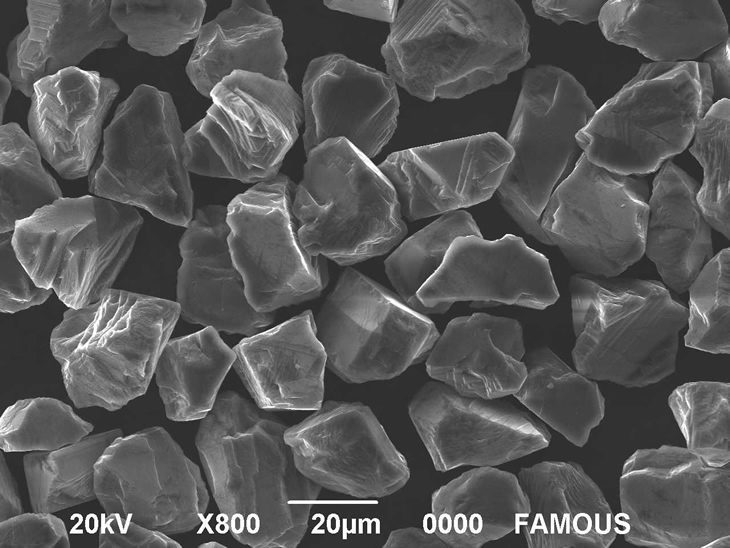 micron CBN is milled black color-CBN (FBN-90)
FBM-AM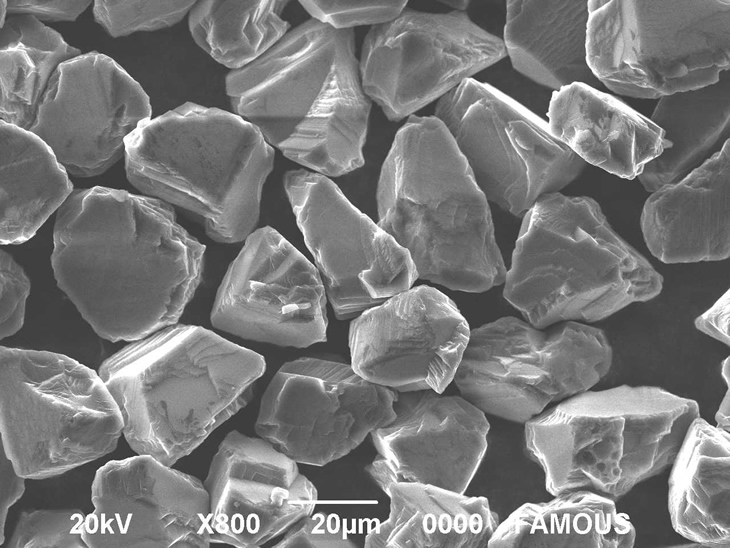 micron CBN is milled amber color-CBN (FBN-130)
各種コーティング
coating for cubic boron nitride
Surface-metal coating is provided to add to high bonding power with base metal and high heat resistance.
N60・・・60%Nickel Coating(Smooth Form)
NS60・・・60%Nickel Coating(Spiky From)
T2・・・Titanium Coating
TN60・・・Titanium Nickel Coating
FBN-130 N60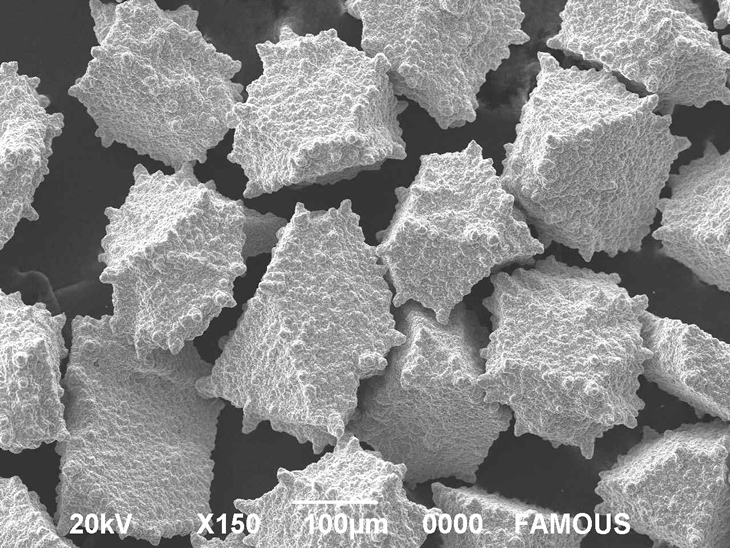 Ni60% coating on FBN-130
FBN-300 T2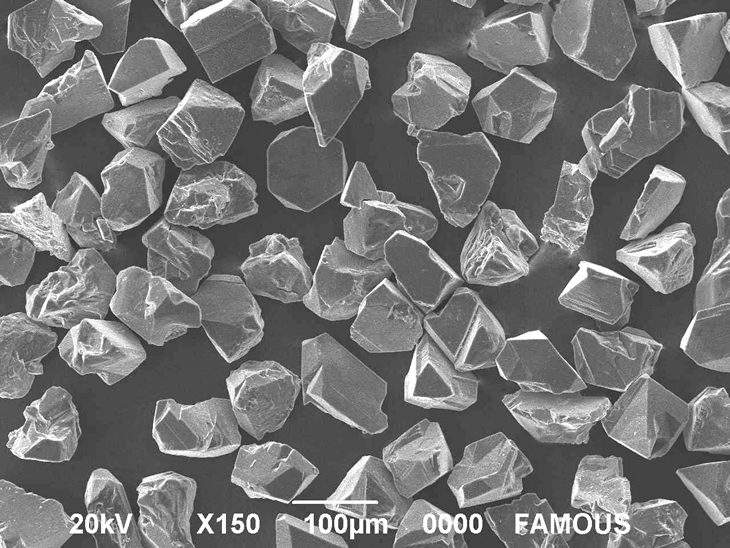 Titanium coating on FBN-300
供給サイズ
size availability for cubic boron nitride
 
30/40
40/50
50/60
60/80
80/100
100/120
120/140
140/170
170/200
200/230
230/270
270/325
325/400
400/500
FBN-80
 
 
 
 
 
△
〇
〇
〇
〇
〇
〇
△
△
FBN-90
 
 
 
〇
〇
〇
〇
〇
〇
〇
〇
〇
〇
〇
FBN-130
 
 
 
〇
〇
〇
〇
〇
〇
〇
△
△
△
△
FBN-150
 
 
 
〇
〇
〇
〇
〇
〇
〇
〇
〇
〇
〇
FBN-170
 
 
 
〇
〇
〇
〇
〇
〇
〇
〇
〇
〇
〇
FBN-190
△
〇
〇
〇
〇
〇
〇
〇
〇
〇
〇
〇
〇
〇
FBN-200
 
 
 
〇
〇
〇
〇
〇
〇
〇
〇
〇
△
△
FBN-300
 
〇
〇
〇
〇
〇
〇
〇
〇
〇
〇
〇
△
△
Coat
N60
△
〇
〇
〇
〇
〇
〇
〇
〇
〇
〇
〇
〇
〇
NS60
△
〇
〇
〇
〇
〇
〇
〇
〇
〇
〇
〇
〇
〇
TN60
△
〇
〇
〇
〇
〇
〇
〇
〇
〇
〇
〇
〇
〇
T2
△
〇
〇
〇
〇
〇
〇
〇
〇
〇
〇
〇
〇
〇
size name
0-0.25
0-0.5
0-1
0-2
1-2
1-3
2-4
3-6
5-10
6-12
8-16
10-20
15-25
20-30
20-40
30-40
40-60
FBN-AM
〇
〇
〇
〇
〇
〇
〇
〇
〇
〇
〇
〇
〇
〇
〇
〇
〇
FBN-BM
〇
〇
〇
〇
〇
〇
〇
〇
〇
〇
〇
〇
〇
〇
〇
〇
〇
Coat
N60
-
-
-
-
-
-
-
-
-
-
-
〇
〇
〇
〇
〇
〇
NS60
-
-
-
-
-
-
-
-
-
-
-
〇
〇
〇
〇
〇
〇
Other Product lineup