Polycrystalline diamond is synthesized by explosion impact method. The method momentarily gives high temperature and pressure to diamond grain, the grain organizes polycrystalline diamond. Consequently has many blade myriad of direction and no-cleavage, this mean that always create new blade itself (self-sharpening). Generally, it uses for abrasive material of semiconductor-electronic components.
多結晶ダイヤモンド"DAL"
polycrystalline diamond "DAL"
Our polycrystalline diamond is made by FERAN corporation was established in Russia with focus on the scientists of Russia-science academy. The diamond powder has high quality and classification-precision.
Size4-6 :3,000 times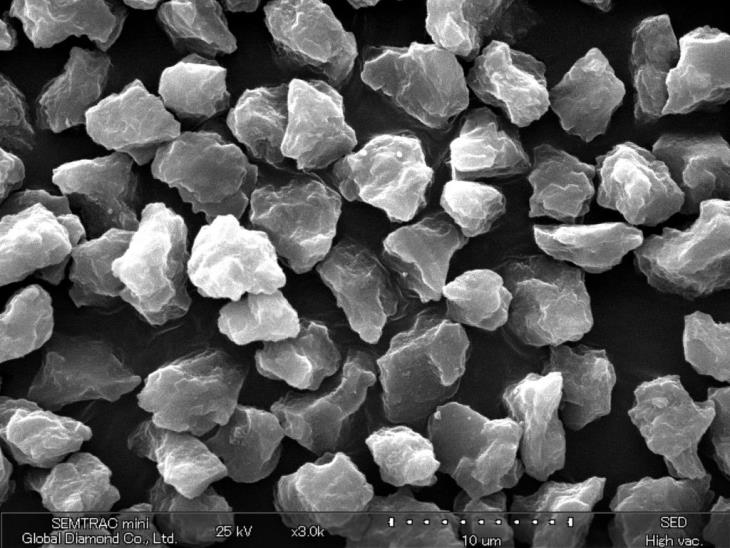 Size 4-6 ×3,000
Size4-6 :10,000 times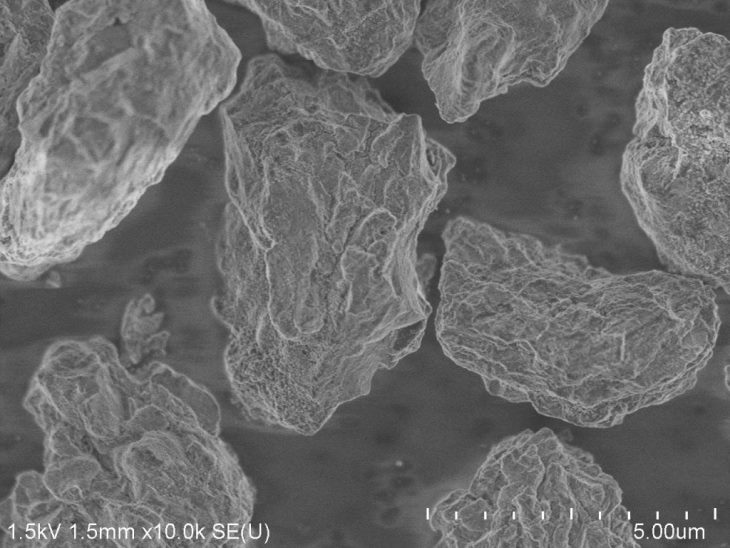 Size 4-6 ×100,000
供給サイズ
size availability for DAL
| | | | | | | | | | | | | | |
| --- | --- | --- | --- | --- | --- | --- | --- | --- | --- | --- | --- | --- | --- |
| SIZE NAME | 0-0.15 | 0-0.25 | 0-0.5 | 0.1-0.3 | 0 - 1 | 0.5-1 | 0.5-1.5 | 1 -1.5 | 1 - 2 | 1.5-2.5 | 2 - 4 | 3 - 5 | 4 - 8 |
| DAL | 〇 | 〇 | 〇 | △ | 〇 | △ | 〇 | △ | 〇 | △ | 〇 | 〇 | 〇 |
Other Product lineup